Steel Grating is commonly used for walkways and access platforms. The steel grating materials can be aluminum, fiberglass, galvanized, stainless steel and mild steel, etc. The materials and specification can be supplied as the special need.
Features & Benefits
Embossed traction buttons provide superior slip resistance in all directions and in all weather conditions.
Large embossed holes provide maximum drainage of debris and allow up to 50% free air opening depending on channel width.
Self-cleaning due to resilience of walking surface.
One-piece metal construction complete with a full 5" toe-board height on each side of the walking surface.
Lightweight design provides high strength to weight ratio.
Long life span requiring little maintenance.
Simple and economical installation as walkways are self-framing.
Adaptable to cost effective custom fabrication.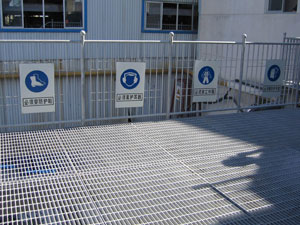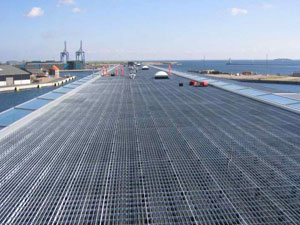 Usage: flooring walkway, platform ,steel structures, stair tread, Well Cover, Trench Cover, sump cover,compound gratings, storage shelves, ladder, fences and handrail so on for construction project, oil project, seaport, power plant, water plant, defense project, chemical factory and so on.