How to Express Steel Grating Dimensions
How to Express Steel Grating Dimensions

Do you know the specifications of G323/50/100FG, 19-W-4 and WA303A/1? Now let's analyze it one by one.

1. G323/50/100FG (Unit: mm)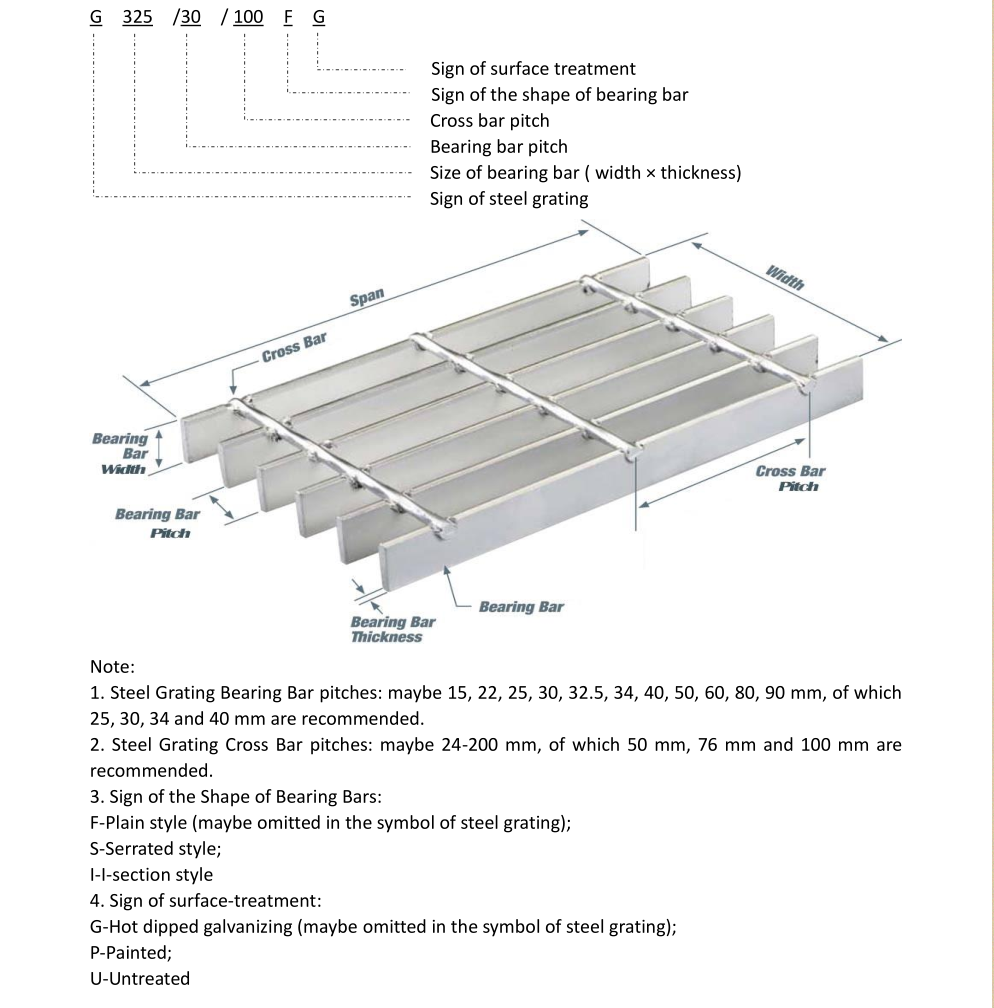 2. WA303A/1 (Unit: mm)
A--steel grating cross bar pitches is 100mm ( It could also be B, meaning the pitches is 50mm)
303--the height of the bearing bar is 30mm and the thickness is 3mm.
1--steel grating bearing bar pitches is 30mm(It can also be 2, indicating that the pitches is 40mm. It can also be 3, indicating that the pitches is 60mm.)
3. 19-W-4 (Unit: '')
19--bearing bars spaced at 1 3/16" on center
4--cross bars spaced at 4" on center